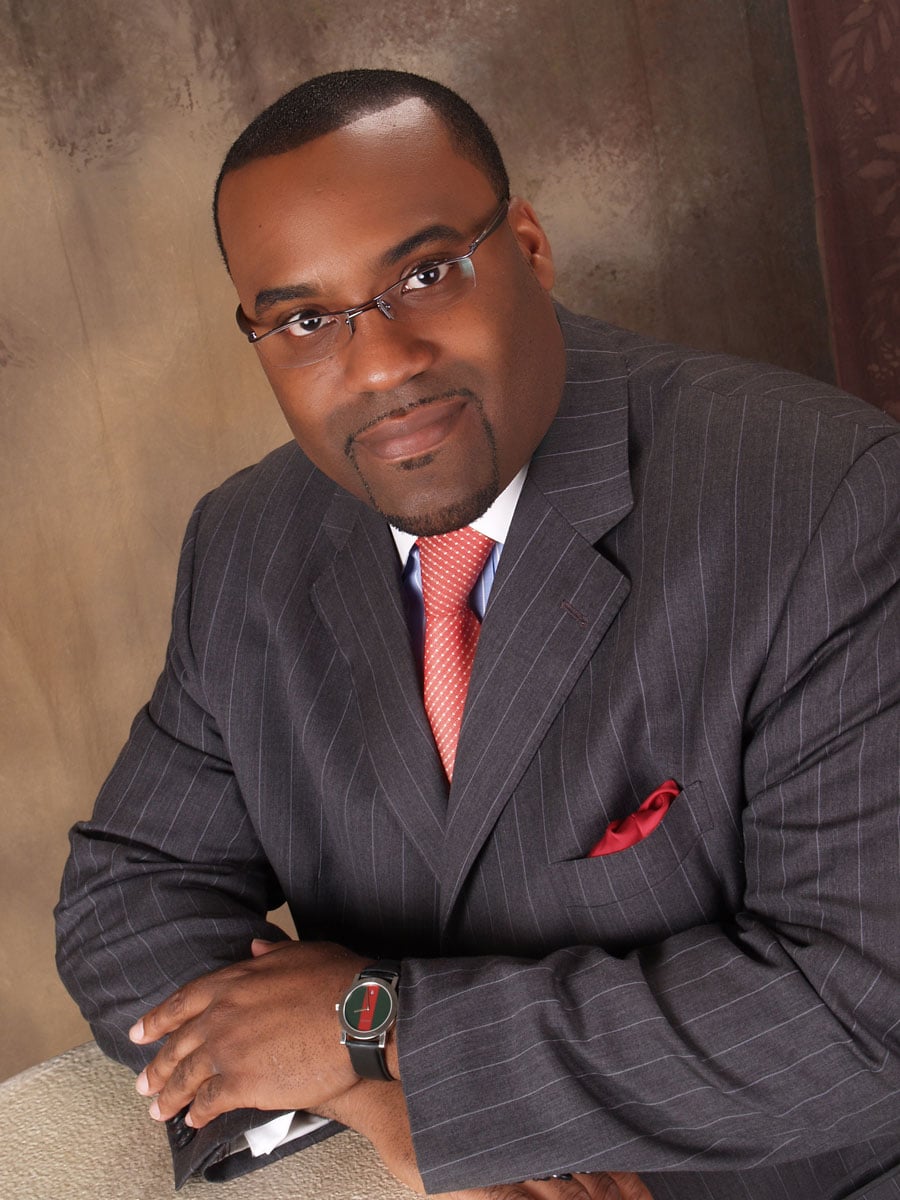 Montell Figgins graduated from Fordham University in New York City with Bachelor of Arts in Economics and a Minor in Business Administration. He also received a J.D. from Seton Hall University School of Law where he was a member of the Appellate Moot Court Board.
Areas of Practice
Erlina Perez, Of Counsel
Practice Areas: Family Law • Divorce • Custody • Alimony • Child Support • Distribution of Assets • Prenuptial and Postnuptial Agreements • Divorce Judgment Enforcements and Modifications  • Domestic Violence • Mediation
Bar Admissions: New Jersey • U.S. District Court, District of New Jersey, New York
Education:  Rutgers University Law School, Newark Erlina Perez is of counsel to the Law Offices of Montell Figgins, L.L.C. Ms. Perez concentrates her practice in the area of Family Law.  She handles a variety of family law cases including matters involving divorce, mediation, domestic violence, child custody, child support, parenting time, alimony, division of assets, and related issues.
Ms. Perez obtained her Juris Doctorate from Rutgers University School of Law in 2008, where she received the academic honor of being recognized as a Dean's Merit Scholar.  While attending law school, Ms. Perez served as a member of the law school's Child Advocacy Clinic, where she represented children in matters involving the Division of Child Protection and Permanency (DCP&P).  Ms. Perez was the recipient of The American Academy of Matrimonial Lawyers Eric D. Turner Award in 2008, which is awarded to the graduating student who best exemplifies the positive attributes of a matrimonial lawyer.  After Ms. Perez's graduation from law school, she served as a judicial law clerk to the Honorable Rosemary E. Ramsay, J.S.C. in Morris County, New Jersey.
Ms. Perez has successfully handled a variety of cases in her practice with an emphasis of zealously advocating for her clients in all aspects of family law.  Ms. Perez has also served as a volunteer attorney for the Jersey Battered Women's Shelter where she represented clients in numerous domestic violence proceedings.  She prides herself in providing compassionate representation to all of her clients.
Ms. Perez is a member of the New Jersey State Bar Association, the New York State Bar Association, the Bergen County Bar Association, and the Hispanic Bar Association.
Ms. Perez is fluent in Spanish.
Practice Areas: Familia y Derecho Matrimonial • Divorcios y Separaciones • Custodia de los Hijos • Pension Alimenticia • Manutencion de Menores • Division de Bienes • Acuerdos pre y post-nupcial • Emancipacion  • Asuntos de Violencia Domestica •Mediacion La Dra.
Erlina Perez  ha dedicado su practica exclusivamente a derechos matrimoniales y de familia.  Ella ha manejado con exito una variedad de casos de familia, incluyendo asuntos relacionados con el divorcio, custodia, visitas, manuntencion de hijos, pension alimenticia, distribución de los bienes, violencia domestica, y otros temas relacionados.
La Dra. Erlina Perez recibió su Doctorado en Leyes de Rutgers University School Of Law en 2008, donde recibió el honor académico de ser reconocido como Académico de Mérito del Decano. Mientras asistía a la escuela de leyes , la Dra. Pérez fue elegida para formar parte de la Clinica de la Defensa de Niños, donde representó a los niños en los asuntos relacionados con la División de Protección de la Infancia y de Permanencia (DCP&P).  Después de su graduación de la facultad de derecho, se desempeñó como asistente legal judicial a la Honorable Rosemary E.  Ramsay , J.S.C. en el Condado de Morris, New Jersey.
La Dra. Perez tiene experiencia en todas las facetas de los litigos de derecho de familia.  Tambien ha servido como una abogada voluntaria de la Viviendad de las Mujeres Maltratadas de New Jersey donde represento a clientes en numerosos procedimientos de violencia domestica.
La Dra. Perez habla español con fluidez.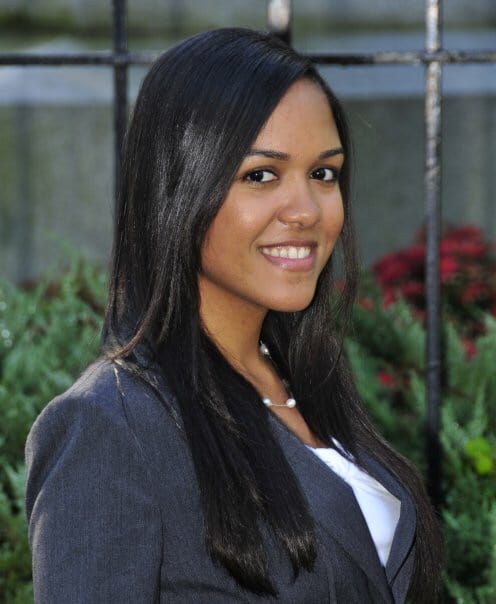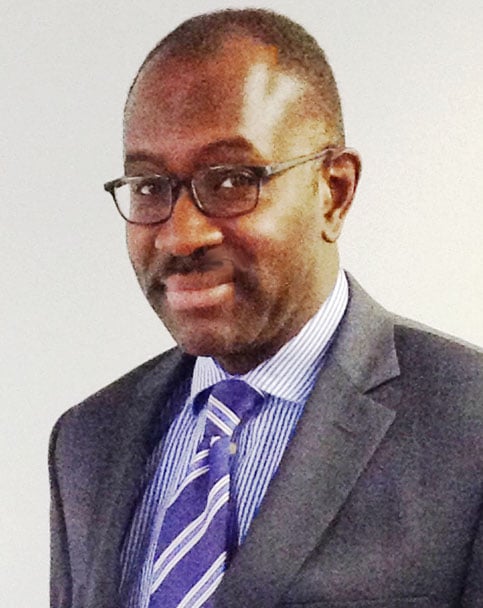 Kenneth E. Brown, Esq., Associate
Kenneth E. Brown, Esq. is a graduate of Syracuse University and the University of Dayton School of Law, Dayton, Ohio. He is admitted to practice in the state of New Jersey.
His background includes years of service to the New Jersey Democratic State Party, Counsel for Change. In that capacity he provided Voter Protection services for the campaigns of former Newark Mayor Cory Booker, former Governor Jon Corzine, and former Jersey City Mayor Jeremiah Healy. Most proudly, he served as Voter Protection Coordinator for Essex County during the first election of President Barack Obama.
At the Law Offices of Montell Figgins, his focus is trial work. His service to clients includes landlord-tenant matters, small claims, general civil, foreclosure defense, personal injury, municipal court criminal matters, superior court criminal, family court visitation, custody, and support.
He also performs business services including formation of corporations and non-profits.
Kenneth E. Brown regularly represents clients in the counties of Hudson, Essex, Passaic, Bergen, and Union, and Middlesex.
He is a resident of Newark, New Jersey.
Sterling J. Santamaria, Esq. – Associate
Sterling J. Santamaria is a 2009 graduate of Bergen Community College, where he studied political science, and a 2012 cum laude graduate of Montclair State University, where he studied jurisprudence. He obtained his Juris Doctor in 2015 from New York Law School, where his focus was in corporate law and in representing low-income investors in arbitration proceedings against negligent brokers. During his law school studies, he was a member of the New York Law School Securities Arbitration Clinic as well as the New York Law School chapters of the American Constitution Society and the Phi Alpha Delta Law Fraternity.
At the Law Offices of Montell Figgins, Mr. Santamaria focuses largely on foreclosure litigation, municipal court criminal matters, and securities litigation. He is a native of Colombia and grew up in Englewood, New Jersey, having graduated from the Englewood Public School System and interned with New Jersey 37th District Assembly Members Gordon M. Johnson and Valerie Vainieri-Huttle.
Sterling J. Santamaria se graduó en el 2009 del Colegio Comunitario de Bergen (Bergen Community College), en donde estudió  ciencias políticas, y en el 2012, con honores, de la Universidad Estatal de Montclair (Montclair State University), en donde estudió jurisprudencia. El obtuvo su doctorado legal de la Escuela de Derecho de Nueva York (New York Law School) en el 2015, habiéndose enfocado en el derecho corporativo y en representar a inversionistas de bajos recursos en procedimientos de arbitraje contra fideicomisarios negligentes. Durante sus estudios legales, él fue miembro de la Clínica de Arbitraje de Valores (Securities Arbitration Clinic) y también de las secciones locales de la Sociedad Americana de la Constitución y de la Fraternidad Legal Fi Alfa Delta.
En las Oficinas de Montell Figgins, el Sr. Santamaria se enfoca mayormente en litigación de embargo de hipotecas, asuntos criminales a nivel municipal, y litigación de valores. Él es nacido en Cali, Colombia y criado en Englewood, Nueva Jersey, habiéndose graduado del sistema público de educación de Englewood y habiendo internado con los Asambleístas Gordon M. Johnson y Valerie Vainieri Huttle del Distrito 37 de Nueva Jersey.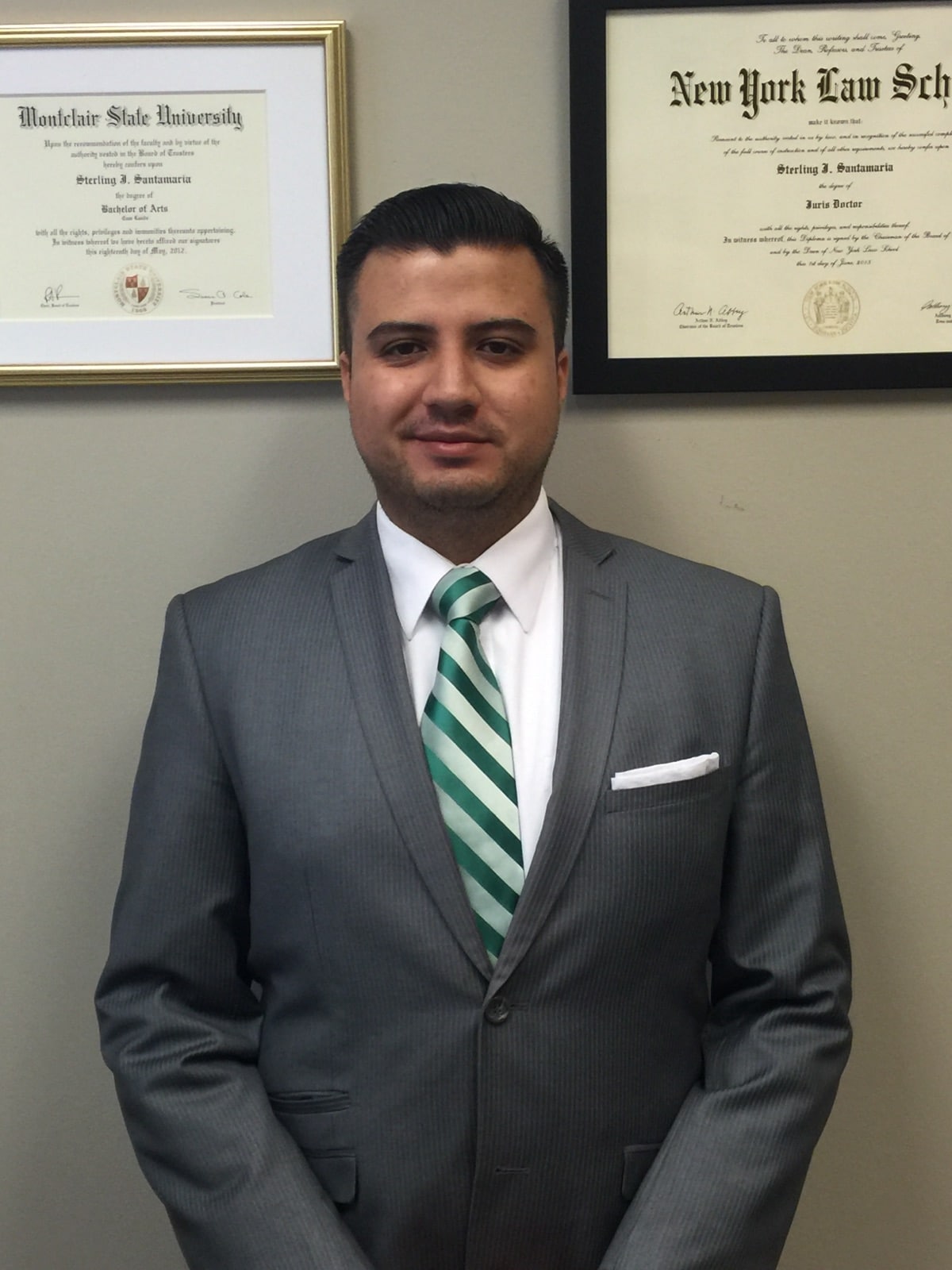 Dennis Hickerson-Breedon, Associate
Dennis Hickerson-Breedon joined the Law Offices of Montell Figgins as an Associate in October of 2014.
Dennis is a native of Hackensack, New Jersey and a resident of Newark. He is a cum laude graduate of Benedict College, where he received his Bachelor of Arts degree in Political Science in 2011. While there, Dennis served on the Student Government Association, as well as the Board of Trustees in the capacity of Student Representative. In 2014, Dennis earned his Juris Doctor degree from Hamline University School of Law in Saint Paul, Minnesota.
During his legal education, he interned with New Jersey 35th District Assemblyman Benjie Wimberly as a legislative intern, and was member of the Black Law Students Association (BLSA) where he served as Networking Director. Dennis is also a proud member of the Omega Psi Phi fraternity, where he has been recognized nationally as a recipient of the fraternity's prestigious Herman Dreer Scholar Award.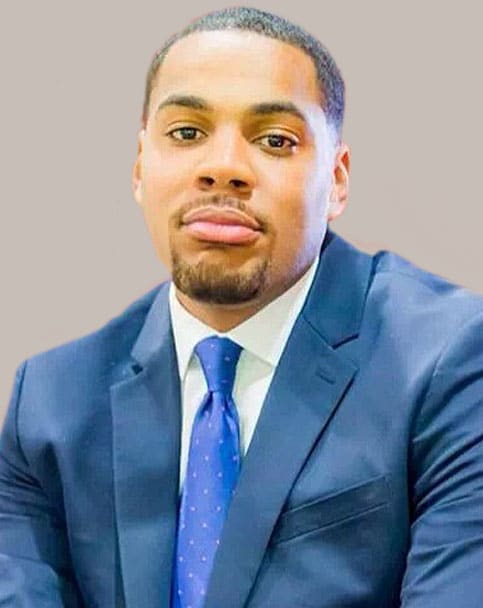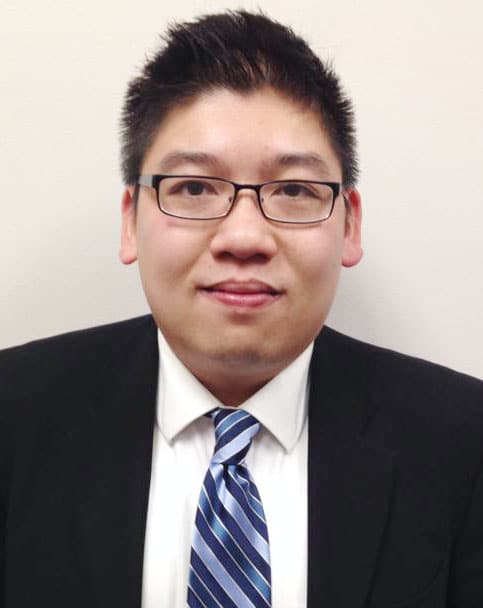 Hieu Scott Le, Associate
Hieu Scott Le is an Associate with the Law Offices of Montell Figgins. Originally from New Orleans, Scott received his B.A. in Political Science from the University of New Orleans and J.D. from Rutgers School of Law-Newark. He came to law school with an interest in civil rights activism, with an emphasis on the intersectionality of LGBTQ rights, racial justice, reproductive justice, and poverty.
Scott has experience in trial procedures in the capacity of direct services and impact litigation. He spent the summer of 2013 as a legal intern for the Sylvia Rivera Law Project (SRLP), where he assisted clients seeking necessary healthcare and advocated for more extensive transgender-inclusive healthcare policies by challenging the New York State Department of Health's exclusion of transgender healthcare. This work lead Scott to an internship at The Legal Aid Society – Health Law Unit where he assisted clients who were seeking to access health services they were previously denied and helped clients navigate billing disputes with Medicaid. Additionally, Scott worked at the Rutgers School of Law Constitutional Rights Clinic under the tutelage of Professor Frank Askin, where he worked on multiple cases dealing with the deprivation of constitutional rights and civil liberties at different stages of the litigation process.
Scott is a Kinoy-Stavis Fellow and a Marie Slocum Scholarship and Philip J. Levin Scholarship recipient. His past law school activities included serving as the Co-Coordinator the Public Interest Peer Advising Program, the Co-Chair of the Rutgers LGBTQ Caucus, the Secretary of the Asian Pacific American Law Students Association, the Managing Development Editor of the Rutgers Computer & Technology Law Journal, and serving as a Research Assistant for Professor Suzanne Kim.
What Our Clients Are Saying
Don't just take it from us, let our clients do the talking!
"After a 10 day trial, my client was found not guilty on all charges including carjacking, robbery, possession of a weapon and conspiracy. It's been more than 3 years since the Figgins Law firm has lost at trial. Good luck to my client who promised his three year old daughter he would be home before Christmas. Thanks to the Figgins Law firm he will walk out of jail after more than 2 years." Accused Robbery Client
"I am pleased to announce after a 92 day trial with approximately 200 witnesses and over 1 million pages of discovery my client was found not guilty of attempted murder, gang assault, possession of a loaded weapon, gang assault as well as other charges. The jury could not reach a verdict on conspiracy to commit first degree murder where my client faced a life sentence. Job Well Done." Attempted Murder Client
"Mr. Figgins successfully litigated my foreclosure case against a fortune 500 bank and saved my home from foreclosure. The Law Offices of Montell Figgins showed a commitment to fighting hard for my home and doing what was necessary for me to win my case."
L. Mullings Client