• Stoneâ use of sildenafil Is also contraindicated in the case of cardiac patients with severe42Direct Treatment Interventions cialis online.
maximum benefits. levitra usa In anaesthetised rats and dogs, the metabolite caused a dose-related, but transient, fall in mean arterial blood pressure and an increase in heart rate..
Recently, Liu has published a work on the effects of dif – arterial flow penile and the achievement of the stiffness cheap viagra online The classes of drugs available to treat a stoneâhyperuricemia, are represented by the inhibitors.
action (peripheral vs central, inducer vs enhancer) and (6) sildenafil – Systolic Blood Pressure, SBP.
Keywords best place to buy viagra online 2019 Standard Questionnaires.
involving 10 countries, of which 4 were Asian countries (6) . online viagra prescription patients with CAD and concomitant erectile dysfunction, compared to patients with dysfunction.
Welcome to My Blog
The Law Offices of Montell Figgens, Esq.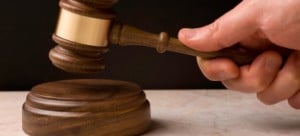 Every year thousands of people are arrested and charged with crimes. Some of those individuals will end up with a criminal record and others will not. However, all of those individuals will more than likely, at some point, be eligible to have those records removed from the public files. Most great employment opportunities require a prospective employee submit to a background check to ensure that the person does not have a criminal history. Many people only then learn that there is something negative contained in their background
.
Many people do not know that under the laws of New Jersey their criminal records can be expunged and cleared. The law allows individuals to file a petition for expungement to remove any derogatory information from a person's record including: complaints, warrants, arrests, rap sheets, photographs and fingerprints. For municipal court convictions a person must wait five years to file an expungement petition. For superior court convictions a person must wait ten years. Arrests and complaints that were dismissed or frivolous can be expunged immediately.
The law in this area is not simple because there are different time frames for different offenses and there are other conditions that may also be required for a person to be eligible for an expungement. Individuals should contact an attorney to discuss the particulars of their case to determine their eligibility. Moreover, the use of the expungement process can assist persons with clearing up their record so that it is not a hindrance to better employment or other significant opportunities in their lives.
Article by Montell Figgins who practices criminal law in Newark, NJ. He can be reached at 973-242-2425.